Video Surveillance | CCTV
Mark Borto
It is important to reflect on the past in order to have success in the future. What contributed to our successes? Where do we have room for improvement? Our CEO Mark Borto sat down to discuss the state of the physical security market in 2017, trends for the new year, and how to come out on top in 2018 and beyond.
Q: How did the overall economy impact the security marketplace in 2017, and what important trends did you see developing?
We've observed stable economic growth over the last few years - we're not running into as much resistance for security entrances as we did, say, seven to nine years ago. Compared to other physical security products such as cameras and card readers, security entrances are a big investment and considered somewhat of a luxury: during downturns we're among the first to hit the "cutting room floor." Now, however, fueled by much greater C-suite awareness of the risks from unauthorized entry and tailgating, there is more buy in to the added security and risk mitigation provided by security entrances and we're experiencing strong growth.
Q: What notable trends in physical security do you see playing out in 2018, and what will be there impact?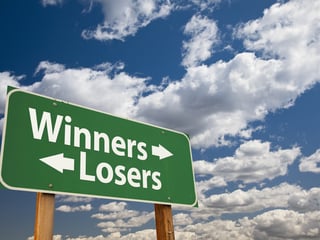 We continue to see greater integration in our space and expanded capabilities to pull useable data from our products and related access control systems. There is a much greater emphasis on the danger of active shooter scenarios and much more interest in hardening perimeters, entrances, and lobbies.
Q: Amidst these trends, who do you perceive will be the "winners" and who will be the "losers" in 2018?
The losers will be companies that can't keep up with the pace of technology integration at the entrance and in the lobby. Other losers will be those in our market who cannot satisfy the needs of enterprise companies on a global basis. We're seeing the same with integrator/install companies. Those who cannot scale are going to be left behind. Those who can satisfy global, enterprise-level demands with a full product range and excellent sales and service support will continue to win.
Q: How has business been for Boon Edam in 2017?
Our growth year over year continues to be well ahead of the market as a whole. In the latest IHS Markit™ report, we enjoy market share leadership in five product categories. At the last two major physical security tradeshows, I hear people referring to us as the "go-to company," and the clear market leader. We have been diligently and strategically building to this position over the past decade. Where we are today reflects our hard work and our investment in serving companies globally, our ability to scale, producing products in the USA, maintaining a full product line, and our unwavering commitment to a stellar sales and service experience.
Beaverton/San Diego – Arxys Software Orchestrated Storage is now a Milestone Certified Solution. The testing and documentation for this was carried out with Milestone XProtect, the world's leading open platform IP video management software (VMS). The certification verifies the interoperability of the tested solution with the full line of Milestone XProtect VMS offerings and describes a proven solution to deliver confidence and security for specifying, implementing and operating it.
The Arxys | Shield – Prime storage solution has been certified for use with Milestone XProtect VMS products, especially the more advanced offerings. Designed to provide highly scalable, flexible, redundant storage with a focus on the corrections and detention vertical market, Arxys solutions are proven to perform at an extremely high level with the Milestone XProtect VMS platform.
Benchmark Capabilities
The latest tests were performed on the Arxys | Shield - Prime storage platform, integrated with Milestone XProtect Corporate 2017R3.
"The Milestone Solution Certification showed the Arxys | Shield - Prime delivered the highest HD camera counts (2,944 cameras) and the highest total camera throughput (3.6Gb/s) of any storage platform tested to date by Milestone Systems," said Mike Tarras, Solutions Integration Engineer for Milestone Systems. "These were all high-performance tests, with the goal of finding the maximum number of cameras which the system could support, given the video stream profile that was used."
The aim of these tests was to simulate video surveillance scenarios similar to those seen in the corrections and detention vertical market. In this sector, high definition video resolutions are required, with regulation retention periods that can be 180 days to 2 years. Video frame rates also need to be sufficient to capture human movement (12-15 FPS is minimally acceptable). In addition, busy correctional facilities can have very high camera counts, and are often co-located with medical facilities, law enforcement and other high-security areas, which leads to increased demands on the system performance.
By combining storage, compute, networking and virtualization on commodity hardware, Arxys orchestrates the complexity of disparate systems into an optimized solution. The Arxys | Shield - Prime provides highly available (HA) storage resources for both the Milestone live video and archive databases with no single point of failure and full HA failover, redundancy and double parity data protection.
For the Milestone Solution Certification, the Arxys storage resources were presented to four (4) Milestone recorders via iSCSI and 10Gb/s Ethernet. All the Milestone Recording Servers were configured to archive every hour to the Arxys | Shield - Prime storage platform.
Three scenarios that are representative of current and future large correctional facility deployments were tested: 896 full HD cameras recording full motion video, 2048 HD cameras recording video at 20FPS, and lastly 2944 HD cameras recording at 15 FPS. Video files were archived every hour. All three of these situations included in the Milestone tests proved successful, ultimately certifying that the Arxys solution can provide a highly reliable storage location for over 3.6 Gbps of camera bandwidth in storage, and over 3,000 cameras.
"Security professionals demand robust data security plus maximum throughput regardless of the number of cameras or frame rates," said Andy Newbom, VP Marketing of Arxys. "Arxys clients can achieve the highest throughput and camera counts at a dramatically lower TCO."
Milestone certifications focus on testing a solution's architecture, functionality, performance impact and usability. The documentation on the Arxys certification can be found on the Milestone Solution Finder website, including the test parameters and results summary as well as specifications.
Links to download logos, images
About Arxys
Arxys Software Orchestrated Storage is programmable storage infrastructure that powers performance, scale and efficiency. By combining storage, compute, networking and virtualization on commodity hardware, Arxys orchestrates the complexity of disparate systems into a synthesized solution. Arxys delivers enterprise class speed with business efficiency and warranted business continuity all at the lowest TCO in the industry. Crafting storage solutions for more than 2,500 of the most demanding organizations for more than 25 years, Arxys is Storage, Orchestrated. www.arxys.com
About Milestone Systems
Milestone Systems is a leading provider of open platform video management software; technology that helps the world see how to ensure safety, protect assets and increase business efficiency. Milestone enables an open platform community that drives collaboration and innovation in the development and use of network video technology, with reliable and scalable solutions that are proven in more than 150,000 sites worldwide. Founded in 1998, Milestone is a stand-alone company in the Canon Group. For more information see: www.milestonesys.com. For more news and viewpoints from the Milestone universe, visit The Milestone Post and follow us on Twitter @MilestoneSys.
Ouster, a San Francisco-based developer of high performance LIDAR technology emerged from stealth today, announcing the launch of the company's new OS1 model LIDAR, and $27 million in Series A funding, led by Cox Enterprises. The OS1 represents a step-change in LIDAR sensing technology that is available on the market today, with marked improvements in mass, form factor, and power requirements. The 64-channel LIDAR sensor, which also matches the resolution of the highest performing automotive LIDAR technology on the market today, has begun shipping to customers, and is rapidly ramping up commercial-scale production at a price point approximately 85% below that of its competition.

"Ouster's OS1 LIDAR is a truly compelling piece of technology that we believe is going to accelerate the autonomous driving development curve," said David Blau, VP of Corporate Strategy and Investments at Cox Enterprises, who will join the Ouster Board. "We are excited to back Angus, Mark, and the entire Ouster team as they are now positioned to be the first true competitor in what's largely been a one-player market to date."
The company was founded by CEO Angus Pacala, co-founder and former head of engineering of Quanergy Systems, and CTO Mark Frichtl, a prior Quanergy Systems engineer who also spent time at Palantir Technologies, First Solar, and the Apple Special Projects Group. Pacala and Frichtl formed Ouster with the vision to create a high-performance, reliable, and small form factor LIDAR sensor that could be manufactured at a scale and price that would allow autonomous technology to continue its rapid expansion without the cost and manufacturing constraints currently present in the market.
"The company has maintained a low-profile for over two years – staying heads-down and focusing on getting the OS1 ready to ship," noted CEO and co-founder Angus Pacala. "I'm incredibly proud of our team for their hard work to produce the most advanced, practical, and scalable LIDAR sensor on the market, and we're very excited about the impact our product will have in autonomous vehicles and other applications in robotics," Pacala added.
Ouster's Series A funding will primarily be used for the manufacturing and the continued development of its next sensor designs. The company anticipates manufacturing capacity in the tens of thousands of sensors in 2018 based on its current product design, and Ouster's product roadmap supports continually improving resolution, range, and alternative form factors. Additionally, the new capital will support the company's expansion from approximately 40 employees today to 100 employees by summer 2018.
"Ouster is poised to be a key enabler of the future of mobility," said Chris Thomas, a founder and partner of Fontinalis Partners. "We spent the past 12 months researching the broader perception space, with a specific focus on LIDAR, and feel strongly that Ouster's team, technical approach, and focus on manufacturing at volume positions them to capture a market leadership position today and power the autonomous systems of the future."
About Ouster
Ouster is a leading developer of LIDAR and perception technology for the autonomous vehicle and robotics sectors. The company's flagship product, the OS1, provides industry leading performance, scalability, reliability, and form factor. Ouster's corporate headquarters and manufacturing facility are located in the Mission District of San Francisco. For more information, visit www.ouster.io.
About Cox Enterprises
Cox Enterprises is a leading communications, media and automotive services company. With revenues exceeding $20 billion and approximately 60,000 employees, the company's major operating subsidiaries include Cox Communications (cable television distribution, high-speed Internet access, telephone, home security and automation, commercial telecommunications and advertising solutions); Cox Automotive (automotive-related auctions, financial services, media and software solutions); and Cox Media Group (television and radio stations, digital media, newspapers and advertising sales rep firms).
About Fontinalis Partners
Fontinalis Partners, with offices in Detroit and Boston, is a venture capital firm strategically focused on next-generation mobility solutions. The firm was founded in 2009 by Bill Ford, Ralph Booth, Chris Cheever, Chris Thomas and Mark Schulz. Fontinalis invests across all facets of the world's mobility systems on a stage- and size-agnostic basis. Fontinalis is not affiliated with Ford Motor Company. More information is available at www.fontinalis.com.
About Constellation
Constellation is a leading competitive retail supplier of power, natural gas and energy products and services for homes and businesses across the continental United States. Constellation's family of retail businesses serves approximately 2.2 million residential, public sector and business customers, including more than two-thirds of the Fortune 100. Baltimore-based Constellation is a subsidiary of Exelon Corporation, the nation's leading competitive energy provider, with 2016 revenues of approximately $31.4 billion, and more than 35,500 megawatts of owned capacity comprising one of the nation's cleanest and lowest-cost power generation fleets. Learn more at www.constellation.com or on Twitter at @ConstellationEG.
WASHINGTON – Today, Secretary of Homeland Security Kirstjen M. Nielsen spoke with New York City Mayor Bill de Blasio and New York Police Department (NYPD) Commissioner James O'Neill regarding the details of the attempted terrorist attack in New York City. Secretary Nielsen released the following statement on the Department's role in coordinating a federal response to terror-related incidents.
"The Department of Homeland Security is taking appropriate action to protect our people and our country in the wake of today's attempted terrorist attack in New York City. We will continue to assist New York authorities with the response and investigation and we urge the public to remain vigilant and report any suspicious activity. More broadly, the administration continues to adopt significant security measures to keep terrorists from entering our country and from recruiting within our borders. The enemy we face is persistent and adaptive. But they should know this: Americans will not be coerced by terrorism, and we will not allow it to become the new normal. We will fight back aggressively and bring terrorists to justice."
# # #
What GAO Found
GAO's prior work has shown that the Department of Homeland Security (DHS) should complete, document, and make available analyses of key questions related to its chemical, biological, radiological, nuclear, and explosives (CBRNE) consolidation proposal. In August 2016, we reported that several key factors were not included when DHS evaluated its organizational consolidation of CBRNE functions. For example, DHS did not fully assess and document potential problems that could result from consolidation or include a comparison of benefits and costs. Further, DHS conducted limited external stakeholder outreach, thus the proposal may not sufficiently account for stakeholder concerns. Attention to these key areas, identified from GAO's analysis of previous organizational consolidations, would help provide DHS, Congress, and other stakeholders, such as DHS components with assurance that important aspects of effective organizational changes are addressed as part of the agency's CBRNE reorganization decision-making process. GAO previously recommended that DHS complete, document, and make available analyses of key questions related to its consolidation proposal, including: (1) what problems, if any, consolidation may create; (2) a comparison of the benefits and costs the consolidation may entail; and (3) a broader range of external stakeholder input including a discussion of how it was obtained and considered. DHS did not concur, asserting that the recommendation did not acknowledge the extent to which these questions were discussed both internally within DHS and externally with Congress and that DHS's decision to consolidate CBRNE functions had already been made which would make additional analysis redundant. GAO closed this recommendation as not implemented. While GAO has not fully assessed DHS's most recent reorganization plans, GAO continues to believe that documenting information and analyses used to assess the benefits and limitations of its consolidation plan would assist DHS in fully demonstrating how its proposal will lead to an integrated, high-performance organization.

GAO's prior work found that key mergers and organizational transformation practices could further benefit DHS in its proposed CBRNE consolidation. GAO reported in July 2003 on key practices and implementation steps for mergers and organizational transformations that range from ensuring top leadership drives the transformation to involving employees in the implementation process to obtain their ideas and gain their ownership for the transformation. In August 2016, GAO recommended that DHS use key mergers and organizational transformation practices identified in GAO's previous work to help ensure that lessons learned from other reorganizations are considered during the consolidation effort. DHS concurred with the recommendation and stated in its October 2017 consolidation notice to Congress that it will consult the practices during consolidation implementation. GAO will monitor DHS's implementation of the key practices which will help to ensure that lessons learned from other organizations are considered during the consolidation effort.

Why GAO Did This Study
Chemical, biological, radiological, nuclear, and explosive weapons, also known as weapons of mass destruction (WMD), have the potential to kill thousands of people in a single incident. In 2013 Congress directed DHS to review its WMD programs, including the consolidation of CBRNE mission functions. DHS recently notified Congress that consolidation would begin in December 2017.
This testimony is based on GAO findings from an August 2016 report on (1) the extent to which DHS's CBRNE consolidation proposal assessed the benefits and limitations of consolidation and (2) GAO's key practices from past organizational transformations that could benefit the CBRNE consolidation effort. GAO reviewed DHS consolidation planning documents, interviewed relevant officials and obtained selected updated information on DHS planning efforts.

What GAO Recommends
GAO made two recommendations to DHS in 2016 to (1) complete, document, and make available analyses of key questions related to its consolidation proposal; and (2) use the key mergers and organizational transformation practices identified in GAO's previous work. DHS did not concur with the first recommendation and it was closed as not implemented. DHS concurred with the second recommendation and has not yet implemented it. GAO will continue to monitor DHS's efforts to address the second recommendation.
For more information, contact Chris Currie at (404) 679-1875 or [email protected]

Additional Materials:
• Highlights Page:
◦ (PDF, 1 page)
• Full Report:
◦ (PDF, 16 pages)
SOUTHFIELD, Mich., Dec. 7, 2017 -- DENSO, one of the world's largest automotive suppliers, plans to expand its venture capital investments in a broad range of new technologies to make a world of self-driving, truly connected cars a reality. CES 2018 will provide a glimpse of the present and future for these innovations, including both core automotive startups and innovative technologies from bio sensors to cybersecurity with potentially huge applications for the way we get around. Three successful DENSO ventures will demonstrate at the company's CES exhibit, while the next wave of early-stage startups can pitch DENSO's venture capital head, Tony Cannestra.

"DENSO's vision for the future of mobility goes beyond automotive, and it will take the combination of a broad range of emerging technologies to make that vision a reality," said Tony Cannestra, director of Corporate Ventures at DENSO. "This year we'll look especially at companies tackling automated driving, cybersecurity and both biometric and vehicle sensors, including LIDAR and radar. Our CES meetings will play a big role in decisions over the next year."

The CVC Group led by Cannestra typically invests between $1 - $4 million in early stage startups working on technologies that are strategically relevant to the transportation industry. Currently, DENSO has a portfolio of more than 10 startup investments and is aggressively seeking to expand its investment efforts.
Startups attending CES can sign-up for a 20-minute pitch meeting by visiting www.densomedia-na.com/cesstartups. Meetings will take place on Wednesday, January 10 and Thursday, January 11 from 1-4pm PST at DENSO's CES exhibit in LVCC, North Hall #7917.

DENSO's startup investments target innovative technologies with applications in connectivity, autonomous drive, shared mobility and electrification (CASE). Recently, DENSO has also announced several investments in R&D and manufacturing CASE technologies. That includes a $4.3 billion global R&D commitment and $1 billion investment in its largest US manufacturing facility to produce electrification and safety technology. DENSO's startup investments complement R&D and production, all aiming to bring new solutions to market that benefit automakers and consumers.

About DENSO in North America

DENSO is a leading global automotive supplier of advanced technology, systems and components in the areas of thermal, powertrain control, electronics and information and safety. With its North American headquarters located in Southfield, Michigan, DENSO employs more than 23,000 people at 28 consolidated subsidiaries and 4 affiliates across the North American region. Of these, 25 are manufacturing facilities located in the United States, Canada and Mexico. In the United States alone, DENSO employs more than 17,000 people in Alabama, Arkansas, California, Iowa, Georgia, Kentucky, Michigan, North Carolina, Ohio, Pennsylvania, South Carolina, Tennessee and Texas. DENSO's North American consolidated sales totaled US$9.6 billion for the fiscal year ending March 31, 2017. For more information, go to www.denso.com/us-ca/en. Connect with DENSO on Facebook at www.facebook.com/DENSOinNorthAmerica.

DENSO Worldwide
DENSO Corp., headquartered in Kariya, Aichi prefecture, Japan has more than 200 subsidiaries and affiliates in 38 countries and regions (including Japan) and employs more than 150,000 people worldwide. Consolidated global sales for the fiscal year ending March 31, 2017, totaled US$40.4 billion. Last fiscal year, DENSO spent 8.8 percent of its global consolidated sales on research and development. DENSO common stock is traded on the Tokyo and Nagoya stock exchanges.

For more information, go to www.denso.com, or visit our media website at www.denso.com/global/en/news/media-center/

SOURCE DENSO
Related Links
http://www.denso.com
Virtual Instruments, the leader in application-centric infrastructure performance management (IPM), today announced a breakthrough new version of VirtualWisdom, the industry's most comprehensive infrastructure performance monitoring and analytics platform. By visualizing the infrastructure in the context of the application, VirtualWisdom enables organizations to accelerate digital transformation, improve business agility and proactively manage the cost and performance of their enterprise data centers.
The modern enterprise data center offers the promise of improved business agility in addition to providing a scalable foundation for an enterprise's business-critical applications. However, the reality is that the scale and complexity associated with these highly virtualized, multi-vendor environments is beyond human comprehension. Legacy silo-centric monitoring tools only provide limited visibility into the various components of the underlying infrastructure. These tools have no understanding of how applications relate to infrastructure or the relative business value of the applications running on the infrastructure. As a result, application owners and line-of-business (LOB) managers aren't aligned with the infrastructure teams on how to proactively assure application performance, control costs and reduce risk within their constantly changing data centers.
The solution lies in managing infrastructure from an application-centric point of view. The landmark new release of VirtualWisdom achieves this by holistically monitoring, analyzing and optimizing the performance, utilization and health of IT infrastructure within the context of the application. By discovering and mapping applications to the infrastructure, associating their business critically and applying self-learning-based analytics, VirtualWisdom enables enterprises to guarantee performance-based service level agreements (SLAs) for key stakeholders within the organization, including application owners, LOB owners and IT operations teams.
The new VirtualWisdom app-centric IPM platform is comprised of three key capabilities: Application Service Assurance; Workload and Capacity Optimization; and Problem Resolution and Avoidance. These are enabled by Virtual Instruments' highly scalable wire and machine data instrumentation and app-centric analytics. The integrated capabilities provide deep infrastructure insights to every team relying upon the performance and availability of business-critical applications. As a result, the new release of VirtualWisdom enables proactive performance management and signals the beginning of the app-centric IPM era by establishing it as the best approach to managing the next generation data center.
"The research we've conducted indicates increasing infrastructure complexity is the primary inhibitor to enabling comprehensive, application-focused IT service delivery," noted Steve Brasen, Research Director with IT industry analyst firm Enterprise Management Associates. "To meet rapidly evolving requirements for highly available and optimally performing IT services, organizations require holistic visibility across their entire IT ecosystems that analytically maps application performance directly to the underlying infrastructure and enables the dynamic placement of workloads. This latest release of VirtualWisdom enhances the platform's app-centric IPM approach to deliver what is, to date, the most comprehensive IT infrastructure visibility attainable from a single pane of glass."
Features and benefits of the new version of VirtualWisdom include:
Application Service Assurance analytics align infrastructure performance with application requirements by:
Providing executive and LOB visibility through easy-to-use executive and application-level dashboards
Enabling Tiered Service Level policies to assure the performance of business-critical applications running on shared infrastructure
Discovering and mapping application usage of dynamic and virtualized infrastructure
Workload and Capacity Optimization analytics proactively manage workloads and capacity from the VM to the storage array by:
◦ Optimizing end-to-end workload placement across VM, network and storage
◦ Proactively detecting potential performance issues and optimization opportunities through seasonal behavior analytics
Problem Resolution and Avoidance analytics enable IT teams to proactively collaborate, troubleshoot and diagnose complex performance issues by:
◦ Offering Investigation Runbooks that provide guided analytics to identify and resolve issues for every alarm type, while enabling chat-ops to improve cross-team collaboration
◦ Detecting anomalies, and automatically comparing to performance baselines to detect and correlate potential root causes of issues
Scalable Instrumentation enables deep wire and machine data collection across the data center in real-time by:
◦ Adding deeper visibility of software defined data centers and Hyper-converged infrastructure including VX:Rails, Nutanix, Simplivity, vSAN, ScaleIO and Netflow
◦ Expanding high fidelity wire data support for NAS and SAN to include SMB and FCoE protocols, respectively
"As the leading provider of real-time monitoring solutions, we have an intimate understanding of the enormous challenges created when an enterprise lacks insight into the infrastructure supporting their business applications," said Philippe Vincent, CEO of Virtual Instruments. "With the new release of VirtualWisdom, we're able to remove the anxiety our customers felt by 'flying blind' with their business-critical applications. By leveraging VirtualWisdom to take an app-centric approach to the management of their infrastructures, IT operations and architecture teams can collaboratively work with their application owners and business unit executives to proactively optimize the performance and cost of the supporting infrastructure. This increases business agility and the overall value of the infrastructure to the business."
VirtualWisdom 5.4 is available at the end of December, and to learn more about Virtual Instruments' VirtualWisdom platform, please visit: http://www.virtualinstruments.com/virtual-wisdom/
About Virtual Instruments

Virtual Instruments is the leader in application-centric infrastructure performance management. It provides comprehensive infrastructure instrumentation and performance analytics for enterprise data centers. The company's solutions give IT teams deep workload visibility and actionable insights into their end-to-end systems across the hybrid data center. Virtual Instruments empowers companies to maximize the performance, availability and utilization of their production IT infrastructure. Virtual Instruments has over 500 customers, including enterprise IT, cloud service providers and storage vendors. The privately held company is headquartered in San Jose, Calif. For more information, visit https://www.virtualinstruments.com.
DENVER, Dec. 11, 2017 -- According to Acuity Market Intelligence, border authorities have embraced digital identification and biometric-based automation to simplify and accelerate border control processing. Acuity's latest report on border control kiosks reveals that 71 installations deploying 2283 border control kiosks are active at 59 ports of entry across the globe. These include Automated Border Control (ABC) Kiosks, Automated Passport Control (APC) Kiosks, and Primary Inspection Kiosks (PIK).

"As airports and other ports of entry struggle to keep up with increasing volumes of global travelers, automation is the only solution for border control," says Maxine Most, Principal at Acuity Market Intelligence. "integrated digital Identification technology, including document readers and biometrics, allow border agents to securely facilitate low risk international travelers while focusing expensive, high value human resources on genuine threats."
"The number of border control kiosks increased more than 60% over last year with CAGR projected to exceed 20% for the next 3 years," Most says. "The US and Canada dominate the market landscape with 60% and 35% of all border control kiosks deployed. Though only about 100 kiosks are deployed at ten locations across the Caribbean, Pacific, Europe, and the Middle East, Acuity expects the use of these highly efficient and cost-effective border control solutions to migrate broadly within existing regions while expanding to include Asia, Latin America, and Africa over the next few years."
Today, kiosks are deployed at just a few cruise ports, but Acuity expects broader use of kiosks at more seaports and land crossings over the next three to five years. Vancouver Airport's Innovative Travel Solutions group dominates the global market with more than 60% kiosks unit and installation market share.
Acuity Market Intelligence's "APC Kiosk Deployment List" (http://www.acuity-mi.com/APCdep.php) provides details for all kiosk border control deployments including location, program, owner, units, vendors, costs, and market share analysis.
Acuity's border control research and analysis also includes the "ABC eGate Deployment List" (http://www.acuity-mi.com/eGatedep.php) and "The Global Automated Border Control Industry Report: Airport eGates and Kiosks" (http://www.acuity-mi.com/ABCair_Report.php).
About Acuity Market Intelligence: Acuity Market Intelligence (http://www.acuity-mi.com) is an emerging technology strategy and research consultancy with a proven record of accurately anticipating biometric and digital identity market trends. Follow us on twitter @cmaxmost.
Contact: Acuity Market Intelligence +1 303 449 1897
SOURCE Acuity Market Intelligence
Related Links
http://www.acuity-mi.com

CohuHD Costar, a Costar Technologies, Inc. company (OTC Markets Group: CSTI) announced today that it has been awarded a $2.4 million video surveillance camera contract for a major critical infrastructure project in Saudi Arabia. With the recent introduction of the RISE 4290HD series, CohuHD Costar expands the reach of its RISE series platform into long-range, day/night, thermal video surveillance applications. Working with one of the leading security solutions providers and systems integrators in the Middle East, the RISE 4290HD will provide 24/7 video surveillance for a major critical infrastructure project in Saudi Arabia. This large-scale deployment of RISE 4290HD cameras marks another important milestone for the RISE platform that requires the cameras to operate under extreme environmental conditions and at long distances.

"We're seeing increased demand for rugged cameras that can provide long-range video 24/7 in a variety of environmental conditions. The RISE 4290HD does this, and does it at a price point we believe makes it very attractive for applications such as critical infrastructure and intelligent traffic systems. We expect this project to be the first of many major security monitoring projects for the 4290HD around the world," stated Doug Means, Senior VP and GM of CohuHD Costar.
The RISE 4290HD Series dual-spectrum positioning system is the latest addition to CohuHD Costar's RISE family of products and has been awarded the 2017 GSN Airport, Seaport, Border Security Award for Best Long-Range/High-Res Camera by Government Security News. The RISE 4290HD Series combines crystal clear HD visible spectrum imaging along with standard resolution LWIR thermal night vision imaging.
The RISE 4290HD is designed to operate in harsh weather with its purged and pressurized IP67 enclosure protection to eliminate the effects of water intrusion, pollutants and corrosives. The ultra-rugged design of all CohuHD RISE products allows the company to offer a lifetime warranty against water ingress.

About Costar Technologies, Inc.
Costar Technologies, Inc. develops, designs, manufactures and distributes a range of security solution products including surveillance cameras, lenses, digital video recorders and high-speed domes. The Company also develops, designs and distributes industrial vision products to observe repetitive production and assembly lines, thereby increasing efficiency by detecting faults in the production process. Headquartered in Coppell, Texas, the Company's shares currently trade on the OTC Markets Group under the ticker symbol "CSTI". Costar was ranked 41 in a&s magazine's Security 50 for 2016. Security 50 is an annual ranking of the world's largest security manufacturers in the areas of video surveillance, access control and intruder alarms, based on financial performance.

Cautionary Statement Regarding Forward Looking Statements
This press release contains forward-looking statements, including but not limited to statements related to the demand for our products and future projects, that are subject to substantial risks and uncertainties that could cause actual performance or results to differ materially from those expressed in or suggested by the forward-looking statements. You can identify forward-looking statements by words such as "believe," "may," "estimate," "continue," "anticipate," "intend," "plan," "expect," "predict," "potential," or the negative of these terms or other comparable terminology. These forward-looking statements are based on management's current expectations but they involve risks and uncertainties. Actual results and the timing of events could differ materially from those anticipated in the forward-looking statements as a result of the risks and uncertainties.
You should not place undue reliance on any forward-looking statements. The Company assumes no obligation to update forward-looking statements to reflect actual results, changes in assumptions, or changes in other factors affecting forward-looking information, except to the extent required by applicable laws.

SOURCE Costar Technologies, Inc.

LONDON, Dec. 6, 2017 -- Passenger Security Equipment Market by Transport Infrastructure (Airports, Train Station, Bus Stations, and Seaports) and Type (Baggage Inspection System, Explosive Detection System, Video Surveillance, Intrusion Detection and Prevention System, Fire Safety & Detection System, People Screening Systems, and others) - Global Opportunity Analysis and Industry Forecast, 2017-2023
Download the full report: https://www.reportbuyer.com/product/5228628

The global passenger security equipment market is expected to reach $79,042 million in 2023, from $43,398 million in 2016, growing at a CAGR of 8.9% from 2017 to 2023. Passenger security refers to a technique, which helps them protect from accidentals harms, crimes, and other threats. Such procedures help the government to avoid any crimes and allow passengers to travel from one place to another without any harm. Honeywell International, Orbocomm, and L-3 Communications are some of the leading key players of the passenger security equipment market.
Increase in terror attacks on public transport infrastructures drives the passenger security equipment market growth. Further, rise in demand of biometrics technologies for identity verification by the government also fuels the market growth. However, high installation cost is anticipated to hinder the passenger security equipment market during the forecast period.
Based on type, the global passenger security equipment market is categorized into baggage inspection system, explosive detection system, video surveillance, intrusion detection and prevention system, fire safety & detection system, people screening systems, and others. The people screening systems segment dominated the global passenger security equipment market, in terms of revenue, and is expected to maintain this trend.
Honeywell International, Orbocomm, L-3 Communications, Kapsch, Siemens AG, Rapiscan Systems, Rockwell Collins, Safran Group, Raytheon Group, and Smiths Group are some of the leading key players of global passenger security equipment market.
KEY MARKET SEGMENTS
BY TRANSPORT INFRASTRUCTURE
Airports
Train Stations
Bus Stations
Seaports
BY TYPE
Baggage Inspection System
Explosive Detection System
Video Surveillance
Intrusion Detection and Prevention System
Fire Safety & Detection System
People Screening Systems
Others
BY REGION
North America
U.S.
Mexico
Canada
Europe
UK
Germany
France
Rest of Europe
Asia-Pacific
China
Japan
India
Rest of Asia-Pacific
LAMEA
Latin America
Middle East
Africa
KEY PLAYERS
Honeywell International
Orbocomm
L-3 Communications
Kapsch
Siemens AG
Rapiscan Systems
Rockwell Collins
Safran Group
Raytheon Group
Smiths Group
The other players in the value chain include (profiles not included in the report):
Anixter
Avigilon
Harris
HID Global
Lockheed Martin
Northrop Grumman
Download the full report: https://www.reportbuyer.com/product/5228628
About Reportbuyer
Reportbuyer is a leading industry intelligence solution that provides all market research reports from top publishers
For more information:
Sarah Smith
Research Advisor at Reportbuyer.com
Email: [email protected]
Tel: +44 208 816 85 48
Website: www.reportbuyer.com
Pages