Federal | Agencies | Legislative
The FBI's National Academy—a prestigious 11-week educational program for law enforcement officers from around the world—graduated its 270th class today, and on hand to congratulate the graduates were Director Christopher Wray, Attorney General Jeff Sessions, and President Donald Trump.
"I'd like to extend a special welcome to President Trump and Attorney General Sessions," Wray said, addressing the 222 students in this session's class, who represent 49 U.S. states, 20 countries, four federal agencies, and three branches of the U.S. military.
"For more than 80 years," Wray said, "this program has served as a bridge between state and local law enforcement to international law enforcement. Today, you join the ranks of more than 50,000 graduates from more than 170 countries."
Founded in 1935, the National Academy program offers mid-career law enforcement leaders an advanced training program at Quantico, Virginia, the same location where the FBI trains its agents. National Academy students take courses in subjects ranging from behavioral science to counterterrorism to intelligence theory and engage in intense physical training. Just as importantly, they network with their peers.
Forging friendships and partnerships, Wray said, "is what the National Academy does best. As the world becomes smaller and perils loom larger, we've learned that a threat to one of us can be a threat to all of us. We've learned that working together isn't just the best option, it's really the only option."
In welcoming Trump, Wray noted that it has been 46 years since a U.S. commander in chief participated in a National Academy graduation. "Mr. President, there is no better place to talk about the importance of partnerships than here at the National Academy, surrounded by some of the finest law enforcement leaders from here at home and around the world."

"It is an honor to join you today and to stand with the incredible men and women of law enforcement," Trump said during his remarks. "I am here not only to congratulate you, but to honor you for your courage and devotion."
"It is an honor to join you today and to stand with the incredible men and women of law enforcement."
President Donald Trump
In addition to thanking the many family members in the audience, the president said, "Now, more than ever, we must support the men and women in blue." Trump addressed a number of issues related to policing and national security and said the Department of Justice has announced more than $98 million in grant funding to help local police departments hire new officers. "If we want to bring down violent crime," he said, "then we must stand up for our police."
Wray noted that last February, the president addressed the Major County Sheriffs Association, calling for a national partnership and a new beginning between law enforcement and the citizens they serve. "By joining us today," he said, the president is "renewing that call."
Trump also recognized the National Academy's class president and spokesman, Drug Enforcement Administration officer Craig Wiles, whose father graduated from the National Academy 40 years ago and was in the audience today for his son. Wiles reminded the graduates and their families that "evil lives around the world," noting that during his session's nearly 11 weeks at Quantico, 24 law enforcement officers lost their lives, several terror attacks occurred in the U.S., and 10,000 individuals died of drug overdoses.
But Wiles remained hopeful. Based on his experience at the National Academy, he said, "I have never been more enthusiastic and optimistic about the future of the law enforcement community." He added, "There is no greater calling than this honorable profession."
FALLS CHURCH, Va., Dec. 15, 2017 -- General Dynamics (NYSE: GD) today announced that Howard A. Rubel has been elected a vice president of the corporation and appointed as vice president of Investor Relations, effective January 2, 2018. Rubel will report to Phebe N. Novakovic, chief executive officer and chairman of General Dynamics.

"Howard brings a wealth of experience from the investment community and has a deep understanding of the aerospace and defense industry," said Novakovic. "He's a valuable addition to our leadership team."

Rubel has been a managing director, Investment Research, for Jefferies since 2004, leading the aerospace and defense industries research group. Prior to this, he held similar senior positions with Schwab Soundview Capital Markets; Goldman, Sachs & Co.; and C.J. Lawrence, Morgan Grenfell. Rubel earned a bachelor's degree from Washington and Lee University and a master's degree in management from Northwestern University.
Cerritos, CA – Digital Watchdog (DWTM), the industry leader in digital recorders, surveillance cameras and related management software, announces the release of our new Long Range Bullet Cameras, MEGApix® 4MP (DWC-MB44Wi650) and STAR-LIGHTTM Universal HD over Coax® 2.1MP/1080p (DWC-B6263WTIR650).The new cameras and provide IP and analog HD surveillance users a powerful 6-50mm long range lens with Motorized Zoom Auto-Focus P-Iris Lens (IP) or Varifocal P-Iris Lens (Universal HD over Coax®), and up to x8.3 optical zoom. These cameras are ideal for any solution requiring true optical zoom and extremely clear details.

The MEGApix® IP camera delivers crystal-clear images at 4 Megapixel resolution at real-time 30fps. The DWC-MB44Wi650 model includes a 6-50mm Long Range Motorized Zoom Auto-Focus P-Iris Lens that allows for a simple and automatic remote focus adjustment, allowing the camera to remain in focus at all times. The camera features True WDR at 100dB, Smart DNRTM and Smart IRTM for quality video in challenging lighting environments. The IP66-rated weather resistant housing is easy to install and will Cold Start at -40o F/-40o C.
STAR-LIGHTTM 2.1MP Universal HD over Coax® cameras offer dynamic image enhancement features such as STAR-LIGHTTM Super Low Light Technology, True WDR at 100dB, Smart DNRTM and Smart IRTM. The DWC-B6263WTIR650 STAR-LIGHTTM 2.1MP Universal HD over Coax® Camera features a 6~50mm varifocal p-iris lens in an IP66 environmental rated bullet housing. STAR-LIGHTTM Universal HD over Coax® cameras are engineered to work with our VMAX A1TM Universal HD over Coax® DVRs, using your existing coaxial infrastructure for a cost-effective, high resolution surveillance solution.

"Over the years, Digital Watchdog® has developed a loyal following of integrators who rely on our long range cameras to fill a specific need without requiring an additional or third-party lens," said Mark Espenschied, Director of Marketing, Digital Watchdog®. "We are excited to now make high resolution and phenomenal optical zoom available in cameras for both coax and IP infrastructure."


Additional features include:
STAR-LIGHTTM Universal HD over Coax®
DWC-B6263WTIR650 Features:
• Universal HD over Coax® Technology with HD-Analog, HD-TVI, HD-CVI
and all Analog to 960H Signal Support 

• STAR-LIGHTTM Super Low Light Technology 

• 2.1MP/1080p 1/3" Image Sensor at Real- time 30fps 

• 6~50mm Varifocal P-Iris Lens 

• True Wide Dynamic Range (WDR) 

• OSD Control Via Coaxial (UTC) 

• 150' Smart IRTM with Intelligent Camera 
Sync. 

• Smart DNRTM 3D Digital Noise Reduction 

• True Day/Night Mechanical IR Cut Filter 

• De-FogTM Extreme Weather Image 
Compensation 

• Highlight Masking Exposure (HME) 

• Auto Sensing 24VAC/12VDC with Line 
Lock 

• Easy Icon Driven OSD Menu with Built-in 
Joystick 

• Programmable Privacy Zones 

• Auto Gain Control (AGC) 

• Backlight Compensation (BLC) 

• Dynamic Range Compressor (DRC) 


MEGApix® 4MP DWC-MB44Wi650 Features:
• 4MP 1/3" CMOS Sensor at Real-Time 30fps
• 6~50mm Motorized Zoom Auto-Focus P- Iris Lens
• True Wide Dynamic Range (WDR)
• Dual Codecs (H.264, MJPEG) with Simultaneous Dual-Stream
• Cold Start -40°F (-40°C)
• 140' Smart IRTM with Intelligent Camera Sync.
• Smart DNRTM 3D Digital Noise Reduction
• True Day/Night with Mechanical IR Cut Filter
• Programmable Privacy Zones
• Auto Gain Control (AGC)
• Auto White Balance (AWB)
• Motion Detection
• Two-Way Audio
• Micro SD/SDHC/SDXC Class 10 Card Slot (Card Not Included)
• Alarm Sensor Input
• Relay Output
• Web Server Built-in
• PoE Class 3 and DC12V
• Reveals Low Light Detail
• Auto White Balance (AWB)
• RS-485 Built-in
• IP66 Certified Weather and Tamper 
Resistant
• 5 Year Warranty
• OnVIF Conformant, Profile S
• IP66 Weather and Tamper Resistant
• 5 Year Warranty

Learn about the new DWC-B6263WTIR650 and DWC-MB44Wi650 cameras, the complete STAR- LIGHTTM Universal HD over Coax® 2.1MP/1080p and MEGApix® 4MP camera families and all of Digital Watchdog's industry-leading video surveillance products at www.digital-watchdog.com.

ABOUT DIGITAL WATCHDOG
Digital Watchdog® (DWTM) empowers our customers as the industry-leading single source of value- driven complete solutions for all video surveillance applications (HD over Coax® / hybrid / IP enterprise), focusing on ease of use and ROI. DWTM products offer technologically-advanced features including multi-sensor HD cameras at real-time 30fps, Star-LightTM super low light technology, WDR, Smart DNRTM and Smart IRTM. Complete IP megapixel surveillance solutions include single- and multi- sensor MEGApix® cameras and edge recording systems, Blackjack® NVRs and DW Spectrum® IPVMS for server, mobile and on-camera control. Complete HD over Coax® surveillance solutions include single- and multi-sensor STAR-LIGHTTM HD over Coax® cameras, VMAX® Universal HD over Coax® DVRs and mobile management applications.
For Images or More Information:
Mark Espenschied
Director of Marketing
Digital Watchdog [email protected] Toll Free: 866.446.3595 x283 www.digital-watchdog.com

XXX
DUBLIN, -- The "Global Biodefense Market 2017-2021" report has been added to Research and Markets' offering.

The global biodefense market to grow at a CAGR of 5.41% during the period 2017-2021.

Global Biodefense market 2017-2021, has been prepared based on an in-depth market analysis with inputs from industry experts. The report covers the market landscape and its growth prospects over the coming years. The report also includes a discussion of the key vendors operating in this market.

The latest trend gaining momentum in the market is Government initiatives. Biological agents are easy to obtain as these are naturally present in the environment. The possibility of developing novel weapons through the use of these agents is alarming. Laboratories, across the world, are working on the development of advanced detection systems to identify areas and populations at risk of bioterrorism, provide early warning, and facilitate prompt treatment. Forensic technologies in many countries such as the US are working on identifying biological agents, their environmental origins, and their initial sources. Efforts include sanitization technologies to reinstate facilities without causing any additional concerns.

According to the report, one of the major drivers for this market is Growing threat of bioterrorism. Bioterrorism is defined as a form of terrorism that involves the intentional release or distribution of harmful biological agents for mass destruction of life. These biological agents can be viruses, fungi, protozoa, or bacteria. They are ubiquitous in the natural environment, where they are found in soil, water, plants, and animals. However, they can be genetically modified in laboratories to enhance their lethal properties. Bioterrorism agents being relatively inexpensive and easy to obtain when compared with weapons and chemical agents, can be used for mass destruction. Further, since they can be easily disseminated, their use as bioterrorism agents is unconstrained. They adversely affect human health, ranging from mild allergic reactions to serious medical conditions that can be life-threatening.

Further, the report states that one of the major factors hindering the growth of this market is Lack of information about bioengineered organisms attack. Genetically altered organisms are widely used in the scientific study and have facilitated the development of new medical therapies, preventive strategies, and diagnostic tools. However, such organisms can be maliciously used such as their use in bioterrorism. Intentional or accidental transmission to humans can lead to adverse health effects. However, the unique microbial properties of genetically engineered organisms and the clinical symptoms shown by persons infected with them may obstruct the normal diagnostic, and clinical assessments or preventive approaches as the genetically modified strains are never field-tested. Hence, the actual virulence potential of these microbes remains unknown. Concerns about biotechnology being used to develop new pathogens with exclusive properties or to create completely new classes of biological threat agents is a huge challenge for the global biodefense market in the current scenario.

Key vendors
• Altimmune
• Bavarian Nordic
• DynPort Vaccine Company (DVC)
• Emergent BioSolutions
Other prominent vendors
• Acambis
• Achaogen
• Cleveland BioLabs
• Elusys Therapeutics

Key Topics Covered:

Part 01: Executive Summary

Part 02: Scope Of The Report

Part 03: Research Methodology

Part 04: Introduction

Part 05: Market Landscape

Part 06: Five Forces Analysis

Part 07: Market Segmentation By Application

Part 08: Regional Landscape

Part 09: Decision Framework

Part 10: Drivers And Challenges

Part 11: Market Trends

Part 12: Vendor Landscape

Part 13: Appendix

For more information about this report visit https://www.researchandmarkets.com/research/qv8t9n/global_biodefense?w=5

Media Contact:
Research and Markets
Laura Wood, Senior Manager
[email protected]

For E.S.T Office Hours Call +1-917-300-0470
For U.S./CAN Toll Free Call +1-800-526-8630
For GMT Office Hours Call +353-1-416-8900

U.S. Fax: 646-607-1907
Fax (outside U.S.): +353-1-481-1716
SOURCE Research and Markets
Related Links
http://www.researchandmarkets.com
Mark Borto
It is important to reflect on the past in order to have success in the future. What contributed to our successes? Where do we have room for improvement? Our CEO Mark Borto sat down to discuss the state of the physical security market in 2017, trends for the new year, and how to come out on top in 2018 and beyond.
Q: How did the overall economy impact the security marketplace in 2017, and what important trends did you see developing?
We've observed stable economic growth over the last few years - we're not running into as much resistance for security entrances as we did, say, seven to nine years ago. Compared to other physical security products such as cameras and card readers, security entrances are a big investment and considered somewhat of a luxury: during downturns we're among the first to hit the "cutting room floor." Now, however, fueled by much greater C-suite awareness of the risks from unauthorized entry and tailgating, there is more buy in to the added security and risk mitigation provided by security entrances and we're experiencing strong growth.
Q: What notable trends in physical security do you see playing out in 2018, and what will be there impact?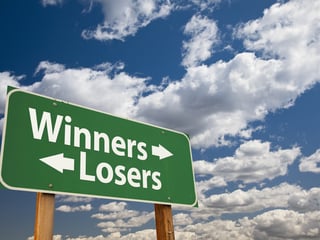 We continue to see greater integration in our space and expanded capabilities to pull useable data from our products and related access control systems. There is a much greater emphasis on the danger of active shooter scenarios and much more interest in hardening perimeters, entrances, and lobbies.
Q: Amidst these trends, who do you perceive will be the "winners" and who will be the "losers" in 2018?
The losers will be companies that can't keep up with the pace of technology integration at the entrance and in the lobby. Other losers will be those in our market who cannot satisfy the needs of enterprise companies on a global basis. We're seeing the same with integrator/install companies. Those who cannot scale are going to be left behind. Those who can satisfy global, enterprise-level demands with a full product range and excellent sales and service support will continue to win.
Q: How has business been for Boon Edam in 2017?
Our growth year over year continues to be well ahead of the market as a whole. In the latest IHS Markit™ report, we enjoy market share leadership in five product categories. At the last two major physical security tradeshows, I hear people referring to us as the "go-to company," and the clear market leader. We have been diligently and strategically building to this position over the past decade. Where we are today reflects our hard work and our investment in serving companies globally, our ability to scale, producing products in the USA, maintaining a full product line, and our unwavering commitment to a stellar sales and service experience.
COLUMBUS, Ohio —Battelle will continue its work to help the nation keep counterfeit and untrustworthy integrated circuits and embedded systems out of the military supply chain.
Under the Microelectronics and Embedded Systems Assurance (MESA) contract vehicle, two awards worth $23 million were recently announced for research that will be conducted at Wright-Patterson Air Force Base in Dayton, Ohio.
The contracts build on Battelle's experience in conducting basic and applied research on technologies designed to address the increasing threat and proliferation of counterfeit microelectronics and integrated circuits.
All modern defense weapon systems are inherently reliant on microelectronic devices and embedded systems for their operation. Any threat to the integrity of these components can result in significant harm to operations, people and systems.
"We're excited to leverage our innovative cyber trust and assurance research and solutions in continued support of the Air Force Research Laboratory's (AFRL) Sensors Directorate," said Tom Bergman, cyber program manager at Battelle. "Ensuring the security and reliability of military microelectronics and embedded systems against the growing threat is an imperative."
The work, which will occur over the next four and a half years, will be performed with teammates from MacAulay-Brown, Inc. and the BerrieHill Research Division of Applied Research Associates.
"Hardware device security is a strategic focus of the Cyber Innovations business unit, and these contract wins continue to build on our expertise in the research and development of technologies for hardware trust and assurance," said Lisa McCauley, general manager of the unit. "Battelle is dedicated to supporting our customers' national security mission, and we are pleased that AFRL recognizes the strength and innovation of our team with these awards."
For more than a decade, Battelle has been trusted by government clients to solve some of their most perplexing cyber challenges and manage the ever-changing cyber landscape through custom solutions, discipline-diverse talent, and unique tools, technology and expertise.


About Battelle
Every day, the people of Battelle apply science and technology to solving what matters most. At major technology centers and national laboratories around the world, Battelle conducts research and development, designs and manufactures products, and delivers critical services for government and commercial customers. Headquartered in Columbus, Ohio since its founding in 1929, Battelle serves the national security, health and life sciences, and energy and environmental industries. For more information, visit www.battelle.org.

Media Contacts
For more information contact Katy Delaney at (614) 424-7208 or at [email protected] or contact T.R. Massey at (614) 424-5544 or at [email protected]
Beaverton/San Diego – Arxys Software Orchestrated Storage is now a Milestone Certified Solution. The testing and documentation for this was carried out with Milestone XProtect, the world's leading open platform IP video management software (VMS). The certification verifies the interoperability of the tested solution with the full line of Milestone XProtect VMS offerings and describes a proven solution to deliver confidence and security for specifying, implementing and operating it.
The Arxys | Shield – Prime storage solution has been certified for use with Milestone XProtect VMS products, especially the more advanced offerings. Designed to provide highly scalable, flexible, redundant storage with a focus on the corrections and detention vertical market, Arxys solutions are proven to perform at an extremely high level with the Milestone XProtect VMS platform.
Benchmark Capabilities
The latest tests were performed on the Arxys | Shield - Prime storage platform, integrated with Milestone XProtect Corporate 2017R3.
"The Milestone Solution Certification showed the Arxys | Shield - Prime delivered the highest HD camera counts (2,944 cameras) and the highest total camera throughput (3.6Gb/s) of any storage platform tested to date by Milestone Systems," said Mike Tarras, Solutions Integration Engineer for Milestone Systems. "These were all high-performance tests, with the goal of finding the maximum number of cameras which the system could support, given the video stream profile that was used."
The aim of these tests was to simulate video surveillance scenarios similar to those seen in the corrections and detention vertical market. In this sector, high definition video resolutions are required, with regulation retention periods that can be 180 days to 2 years. Video frame rates also need to be sufficient to capture human movement (12-15 FPS is minimally acceptable). In addition, busy correctional facilities can have very high camera counts, and are often co-located with medical facilities, law enforcement and other high-security areas, which leads to increased demands on the system performance.
By combining storage, compute, networking and virtualization on commodity hardware, Arxys orchestrates the complexity of disparate systems into an optimized solution. The Arxys | Shield - Prime provides highly available (HA) storage resources for both the Milestone live video and archive databases with no single point of failure and full HA failover, redundancy and double parity data protection.
For the Milestone Solution Certification, the Arxys storage resources were presented to four (4) Milestone recorders via iSCSI and 10Gb/s Ethernet. All the Milestone Recording Servers were configured to archive every hour to the Arxys | Shield - Prime storage platform.
Three scenarios that are representative of current and future large correctional facility deployments were tested: 896 full HD cameras recording full motion video, 2048 HD cameras recording video at 20FPS, and lastly 2944 HD cameras recording at 15 FPS. Video files were archived every hour. All three of these situations included in the Milestone tests proved successful, ultimately certifying that the Arxys solution can provide a highly reliable storage location for over 3.6 Gbps of camera bandwidth in storage, and over 3,000 cameras.
"Security professionals demand robust data security plus maximum throughput regardless of the number of cameras or frame rates," said Andy Newbom, VP Marketing of Arxys. "Arxys clients can achieve the highest throughput and camera counts at a dramatically lower TCO."
Milestone certifications focus on testing a solution's architecture, functionality, performance impact and usability. The documentation on the Arxys certification can be found on the Milestone Solution Finder website, including the test parameters and results summary as well as specifications.
Links to download logos, images
About Arxys
Arxys Software Orchestrated Storage is programmable storage infrastructure that powers performance, scale and efficiency. By combining storage, compute, networking and virtualization on commodity hardware, Arxys orchestrates the complexity of disparate systems into a synthesized solution. Arxys delivers enterprise class speed with business efficiency and warranted business continuity all at the lowest TCO in the industry. Crafting storage solutions for more than 2,500 of the most demanding organizations for more than 25 years, Arxys is Storage, Orchestrated. www.arxys.com
About Milestone Systems
Milestone Systems is a leading provider of open platform video management software; technology that helps the world see how to ensure safety, protect assets and increase business efficiency. Milestone enables an open platform community that drives collaboration and innovation in the development and use of network video technology, with reliable and scalable solutions that are proven in more than 150,000 sites worldwide. Founded in 1998, Milestone is a stand-alone company in the Canon Group. For more information see: www.milestonesys.com. For more news and viewpoints from the Milestone universe, visit The Milestone Post and follow us on Twitter @MilestoneSys.
WASHINGTON – Today, Secretary of Homeland Security Kirstjen M. Nielsen spoke with New York City Mayor Bill de Blasio and New York Police Department (NYPD) Commissioner James O'Neill regarding the details of the attempted terrorist attack in New York City. Secretary Nielsen released the following statement on the Department's role in coordinating a federal response to terror-related incidents.
"The Department of Homeland Security is taking appropriate action to protect our people and our country in the wake of today's attempted terrorist attack in New York City. We will continue to assist New York authorities with the response and investigation and we urge the public to remain vigilant and report any suspicious activity. More broadly, the administration continues to adopt significant security measures to keep terrorists from entering our country and from recruiting within our borders. The enemy we face is persistent and adaptive. But they should know this: Americans will not be coerced by terrorism, and we will not allow it to become the new normal. We will fight back aggressively and bring terrorists to justice."
# # #
What GAO Found
GAO's prior work has shown that the Department of Homeland Security (DHS) should complete, document, and make available analyses of key questions related to its chemical, biological, radiological, nuclear, and explosives (CBRNE) consolidation proposal. In August 2016, we reported that several key factors were not included when DHS evaluated its organizational consolidation of CBRNE functions. For example, DHS did not fully assess and document potential problems that could result from consolidation or include a comparison of benefits and costs. Further, DHS conducted limited external stakeholder outreach, thus the proposal may not sufficiently account for stakeholder concerns. Attention to these key areas, identified from GAO's analysis of previous organizational consolidations, would help provide DHS, Congress, and other stakeholders, such as DHS components with assurance that important aspects of effective organizational changes are addressed as part of the agency's CBRNE reorganization decision-making process. GAO previously recommended that DHS complete, document, and make available analyses of key questions related to its consolidation proposal, including: (1) what problems, if any, consolidation may create; (2) a comparison of the benefits and costs the consolidation may entail; and (3) a broader range of external stakeholder input including a discussion of how it was obtained and considered. DHS did not concur, asserting that the recommendation did not acknowledge the extent to which these questions were discussed both internally within DHS and externally with Congress and that DHS's decision to consolidate CBRNE functions had already been made which would make additional analysis redundant. GAO closed this recommendation as not implemented. While GAO has not fully assessed DHS's most recent reorganization plans, GAO continues to believe that documenting information and analyses used to assess the benefits and limitations of its consolidation plan would assist DHS in fully demonstrating how its proposal will lead to an integrated, high-performance organization.

GAO's prior work found that key mergers and organizational transformation practices could further benefit DHS in its proposed CBRNE consolidation. GAO reported in July 2003 on key practices and implementation steps for mergers and organizational transformations that range from ensuring top leadership drives the transformation to involving employees in the implementation process to obtain their ideas and gain their ownership for the transformation. In August 2016, GAO recommended that DHS use key mergers and organizational transformation practices identified in GAO's previous work to help ensure that lessons learned from other reorganizations are considered during the consolidation effort. DHS concurred with the recommendation and stated in its October 2017 consolidation notice to Congress that it will consult the practices during consolidation implementation. GAO will monitor DHS's implementation of the key practices which will help to ensure that lessons learned from other organizations are considered during the consolidation effort.

Why GAO Did This Study
Chemical, biological, radiological, nuclear, and explosive weapons, also known as weapons of mass destruction (WMD), have the potential to kill thousands of people in a single incident. In 2013 Congress directed DHS to review its WMD programs, including the consolidation of CBRNE mission functions. DHS recently notified Congress that consolidation would begin in December 2017.
This testimony is based on GAO findings from an August 2016 report on (1) the extent to which DHS's CBRNE consolidation proposal assessed the benefits and limitations of consolidation and (2) GAO's key practices from past organizational transformations that could benefit the CBRNE consolidation effort. GAO reviewed DHS consolidation planning documents, interviewed relevant officials and obtained selected updated information on DHS planning efforts.

What GAO Recommends
GAO made two recommendations to DHS in 2016 to (1) complete, document, and make available analyses of key questions related to its consolidation proposal; and (2) use the key mergers and organizational transformation practices identified in GAO's previous work. DHS did not concur with the first recommendation and it was closed as not implemented. DHS concurred with the second recommendation and has not yet implemented it. GAO will continue to monitor DHS's efforts to address the second recommendation.
For more information, contact Chris Currie at (404) 679-1875 or [email protected]

Additional Materials:
• Highlights Page:
◦ (PDF, 1 page)
• Full Report:
◦ (PDF, 16 pages)
SOUTHFIELD, Mich., Dec. 7, 2017 -- DENSO, one of the world's largest automotive suppliers, plans to expand its venture capital investments in a broad range of new technologies to make a world of self-driving, truly connected cars a reality. CES 2018 will provide a glimpse of the present and future for these innovations, including both core automotive startups and innovative technologies from bio sensors to cybersecurity with potentially huge applications for the way we get around. Three successful DENSO ventures will demonstrate at the company's CES exhibit, while the next wave of early-stage startups can pitch DENSO's venture capital head, Tony Cannestra.

"DENSO's vision for the future of mobility goes beyond automotive, and it will take the combination of a broad range of emerging technologies to make that vision a reality," said Tony Cannestra, director of Corporate Ventures at DENSO. "This year we'll look especially at companies tackling automated driving, cybersecurity and both biometric and vehicle sensors, including LIDAR and radar. Our CES meetings will play a big role in decisions over the next year."

The CVC Group led by Cannestra typically invests between $1 - $4 million in early stage startups working on technologies that are strategically relevant to the transportation industry. Currently, DENSO has a portfolio of more than 10 startup investments and is aggressively seeking to expand its investment efforts.
Startups attending CES can sign-up for a 20-minute pitch meeting by visiting www.densomedia-na.com/cesstartups. Meetings will take place on Wednesday, January 10 and Thursday, January 11 from 1-4pm PST at DENSO's CES exhibit in LVCC, North Hall #7917.

DENSO's startup investments target innovative technologies with applications in connectivity, autonomous drive, shared mobility and electrification (CASE). Recently, DENSO has also announced several investments in R&D and manufacturing CASE technologies. That includes a $4.3 billion global R&D commitment and $1 billion investment in its largest US manufacturing facility to produce electrification and safety technology. DENSO's startup investments complement R&D and production, all aiming to bring new solutions to market that benefit automakers and consumers.

About DENSO in North America

DENSO is a leading global automotive supplier of advanced technology, systems and components in the areas of thermal, powertrain control, electronics and information and safety. With its North American headquarters located in Southfield, Michigan, DENSO employs more than 23,000 people at 28 consolidated subsidiaries and 4 affiliates across the North American region. Of these, 25 are manufacturing facilities located in the United States, Canada and Mexico. In the United States alone, DENSO employs more than 17,000 people in Alabama, Arkansas, California, Iowa, Georgia, Kentucky, Michigan, North Carolina, Ohio, Pennsylvania, South Carolina, Tennessee and Texas. DENSO's North American consolidated sales totaled US$9.6 billion for the fiscal year ending March 31, 2017. For more information, go to www.denso.com/us-ca/en. Connect with DENSO on Facebook at www.facebook.com/DENSOinNorthAmerica.

DENSO Worldwide
DENSO Corp., headquartered in Kariya, Aichi prefecture, Japan has more than 200 subsidiaries and affiliates in 38 countries and regions (including Japan) and employs more than 150,000 people worldwide. Consolidated global sales for the fiscal year ending March 31, 2017, totaled US$40.4 billion. Last fiscal year, DENSO spent 8.8 percent of its global consolidated sales on research and development. DENSO common stock is traded on the Tokyo and Nagoya stock exchanges.

For more information, go to www.denso.com, or visit our media website at www.denso.com/global/en/news/media-center/

SOURCE DENSO
Related Links
http://www.denso.com
Pages